How to Lead a World Class Safety Meeting
Richard Hawk remembers the first image that popped onto his computer screen when he ran a search for safety meetings. It was of four guys in the back of a room with their heads down, sleeping.
"It's one slide I use," he says. "It's gets a big laugh."
A big, knowing laugh because that's the prevailing image of safety meetings: an obligation.
Hawk and others who have spent decades teaching how to lead safety meetings say it doesn't have to be that way.
"Boring safety meetings are caused by two things: boring content and boring presenters," says Kevin Burns, author of The Perfect Safety Meeting.
Effective, engaged safety meetings can be perfected over time. Put away the charts and Power Point slides and list of regulations, they say.
"Good safety meetings are an art form that need practice, strategy, and planning," Burns says. "Leading them effectively takes patience and tenacity."
Burns, Hawk, and Matt Forck, another author and safety meeting consultant, agree that the key is employee involvement.
"The best meetings, the ones that work, what makes them work is they are truly about the audience," says Hawk, who has been talking about safety for 35 years and is the author of Spice It Up! 52 Easy Ways to Turn Your Safety Meetings From Bland to Grand. "It's not about company policy. It's about what goes on in their life at work. If the meeting is truly about something they experience in their day-to-day work life, they are engaged."
Forck puts it simply: "Involvement equals participation, which equals commitment, which equals ownership. Ownership equals results." Studies at companies like Merck show that's true.
The key to increased safety is shifting the paradigm so employees participate in the planning, execution, and evaluation, according to Scott Geller, a professor at Virginia Tech, a senior partner of Safety Performance Solutions, and the author of Working Safe and The Psychology of Safety Handbook. Geller, who has studied workplace safety for nearly 50 years, says getting employees to be self-motivated and help create a culture of safety is key. Make them leaders, not just followers.
Safety Training vs. Safety Meetings
Burns draws a clear line between safety training, a lecture about how to do things the right way, and safety meetings, which are regular, inspirational gatherings that seek input from everyone. It's the difference, he notes, between sex training and sex education. While others say regular safety meetings may have a training component occasionally, the main focus should be conversation and inspiration, a reminder to stay committed to a culture of safety. "If you're having a safety meeting with people who have been electricians for ten years, they already know what to do," Hawk says. "You're just giving them a fix not to forget how to do it and reminding them to do the right thing when nobody's looking."
8 Tips for Effective Safety Meetings
#1: Have people with management experience organize your safety meetings. Too often, people leading safety meetings are certified in safety, but have no experience in management, Burns says. "You wouldn't ask an employee to operate a piece of machinery without proper training," he adds. "Don't just throw anyone into a leadership role without preparing and training them first."
#2: Build an agenda and circulate it before the meeting. Work with a small group. Focus on the specific. Define what success will mean. Create an expectation of value and participation. Anticipation is a powerful emotion.
#3: Don't look backward. Don't make the meeting be all about reliving one bad incident. "Spend less time on what has already happened," Burns says. "Spend more time on how to make the safety program better." Research shows emphasizing the good — starting with yes — energizes people and fuels creativity.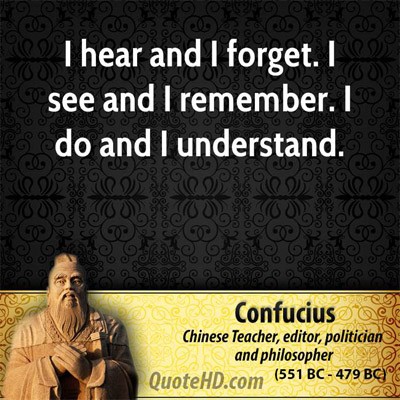 #4: Vary your techniques. Individuals learn differently. If you must use Power Point slides, use them sparingly with one idea or image per slide. Videos can be helpful in combination with discussions and games. Involving people helps them retain the message. Remember the ancient Chinese proverb: "I hear and I forget, I see and remember, I do and I understand."
#5: Tell Stories and use real life examples. Have a story or an example to illustrate every point. No less an authority than the Harvard Business Review has labeled storytelling as "an irresistible power." Hospitals are using storytelling to improve patient safety. "The best safety meeting is just hanging out and talking about subjects, telling stories and having a competition. That's what works," Hawk says.
#6: Use games and competitions, but be sure they have a purpose to either educate or inspire. Think "Safety Bingo" or "At-Risk Jeopardy" Hawk recalls one meeting where five teams competed fiercely to show who knew the most about ground fault interruption, a normally boring topic. "Humans have a deep desire to compete," he says. "That's why sports are so popular."
#7: Have fun. Geller cites fun — yes, fun – during safety meetings as a key way to help people become a part of the community. Fun is infectious and helps create a shared company culture. Hawk recalls one meeting at a plant where he wrote a play called The Tale of Ergonopolis and had workers play characters like Helen of Trauma, HurtsYourKnees and StandStraightupicus. "It could not have been more fun and they learned a bunch," he says. "Fun is great, but you have to do it with purpose to learn or get inspired to do something.
#8: Follow up. Reinforce the key points of the meeting by getting back to the participants. Hawk sends articles, bullet lists, and links with resources, as appropriate, a few weeks after giving a safety talk.
Think of the perfect safety meeting as that perfect Vince Lombardi or Nick Saban pregame speech. It's about inspiration, emotion, and the story of success.
Burns likens a good safety-meeting manager to a good coach. "There should be elements in a safety meeting of leadership development and accountability and teamwork," he notes. "All of the things you would find in a good sports team."
Above all, Burns says, keep it positive. "The point of the meeting is to rally the troops," he says. "You want them to go out and make good choices, not be afraid. A safety meeting is not supposed to make you scared. It's supposed to make you confident to make good choices. "