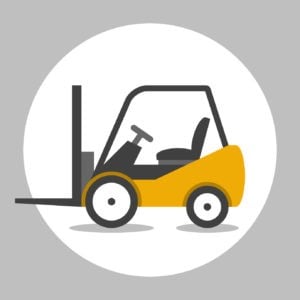 8 people who clearly need a forklift safety refresher (GIF)
Alright look, I'm no saint. Because of the field I work in, I see a lot of forklift videos and the kid inside me wants to get on a forklift and ride it around a warehouse in a fun and probably wreckless manner. I'd probably experiment with picking things up and putting them down, and I'd probably try and smush things and lift things and etc. etc. But of course, the safety advocate in me knows that that's insane and I'd probably seriously injury someone if I didn't kill myself first. Bottom line, we have to resist the child in all of us' urge to act like, well a child. Here are 8 people who missed the memo and should probably have a forklift safety refresher. (Please, don't try these…)
1. Impressive…but still dangerous. 
2. Probably me if I was a forklift operator. 
3. Not sure what he was trying to do here….
4. There is absolutely no way that this can go wrong
5. I almost feel bad for laughing at this guy.
6. Why women live longer than men:
7. This one's fake, but a good "what not to do", nonetheless. 
8. We're actually cool with this one….if you can do this, then you should most definitely be able to operate a forklift.