We surveyed over 600 safety professionals, here are their surprising responses:
We recently sent out a survey to thousands of safety professionals all over the United States, and we managed to gain responses from over six hundred of them. We wanted to know more about their safety training methods, the biggest challenges they face with safety training, and how their organization views safety training in general. The feedback was excellent, and we loved gaining insight into this essential element of their job.
A lot of the responses were also pretty surprising. As a safety training provider, there were things we had no idea were issues with workplace safety training that we had been overlooking, and that makes complete sense when you're in the actual safety field. Our goal with the survey was not to collect research to try to better sell to a safety professional but to simply and honestly be able to be the solution to their qualms with safety training and to make this aspect of their job easier and more effective. Ultimately, we have the same goal as them. To ensure that every hardworking American returns home safe and healthy at the end of each and every workday.
So, what did the safety professionals have to say? Let's dive in. Here are the top responses for each of the following questions that we asked the safety community:
What poses the greatest challenge to your safety training efforts?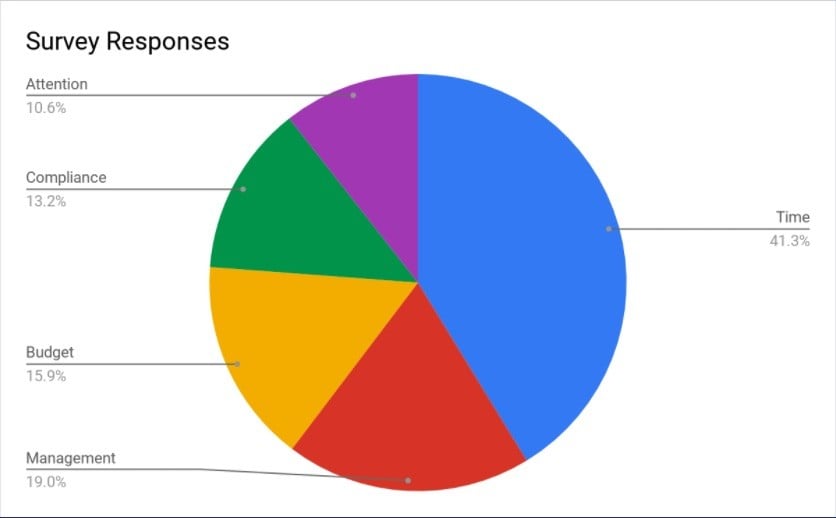 Time
Cost
Management
Scheduling
Participation
Have you tried online training in the past?
If so, what did you like about it? (if not, just put N/A)
Convenience
Ease
Flexibility
What did you not like about it? (if not, just put N/A)
No human interaction
Inability to ask questions
Technology
Low retention
Cost
How many safety training topics do you cover with your team each year? 
Over 20- 41.2%
Between 10-20- 34.8%
Under 10- 23.9%
If you had to pick one topic that you believe is most important to your job site, what would it be? 
Safety Awareness

PPE

Fall Protection

LockOut TagOut

Fire Safety & Risk Management
If you had unlimited topics to choose from, would you assign courses that were specific to each person, or still do a single topic across the board per month?
Specific to each- 50.7%
SIngle topic- 34.2%
Both 15.2%
How does your organization view safety training?  (Positive, Negative, etc.)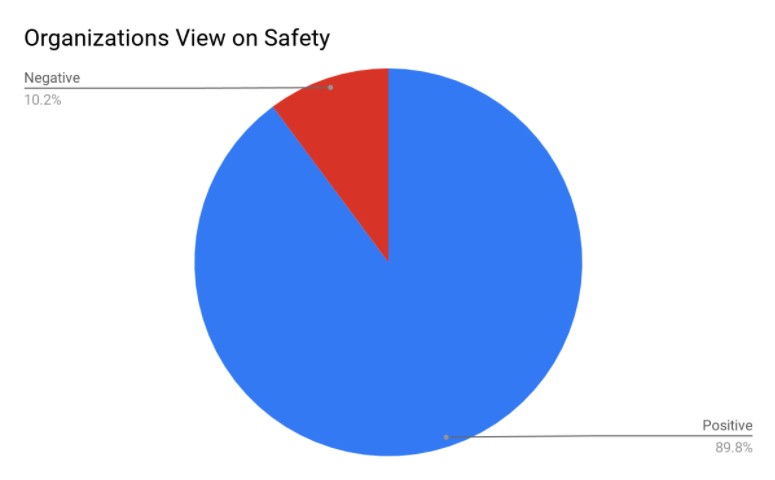 Positive- 89.8%
Negative- 10.2%
What do you look for in a safety training provider? 
Knowledge

Quality of Content

Access to all required training

Up to date content

Ease of use

Price
What industry does your organization reside in?
Construction
Manufacturing
Mining
Oil and Gas
Transportation
What we can conclude from this, is that safety training certainly has its ups and downs. We are honored that so many safety professionals took the time to share with us the perils and pitfalls of safety training for them, and we'll continue to try and be the complete safety solution for them.
Now, just for fun, here were some of the more humorous (but sadly true) responses:
What did you not like about [Online training]
In the beginning, online training would put you to sleep have you dozing before the narrator has finished speaking about the training.
How does your organization view safety training? (Positive, Negative, etc.)
Organization – doesn't care. Me – AN ABSOLUTE NECESSITY
Mostly just lets get this over with.
Redheaded stepchild, a necessary evil, getting ANY $$ approved is like pulling teeth. Most dept. managers have a lackadaisical attitude towards safety which reflects in their personnel.
What do you look for in a safety training provider?
Money diggerz (….?)
Want to take the survey?
We welcome any and all feedback from professionals in the safety field, and we check responses constantly for new ones. Click below to take the survey, your insight is very valuable in helping us be your complete safety solution.