Training Lookup
Emergency Medical Technician Safety Training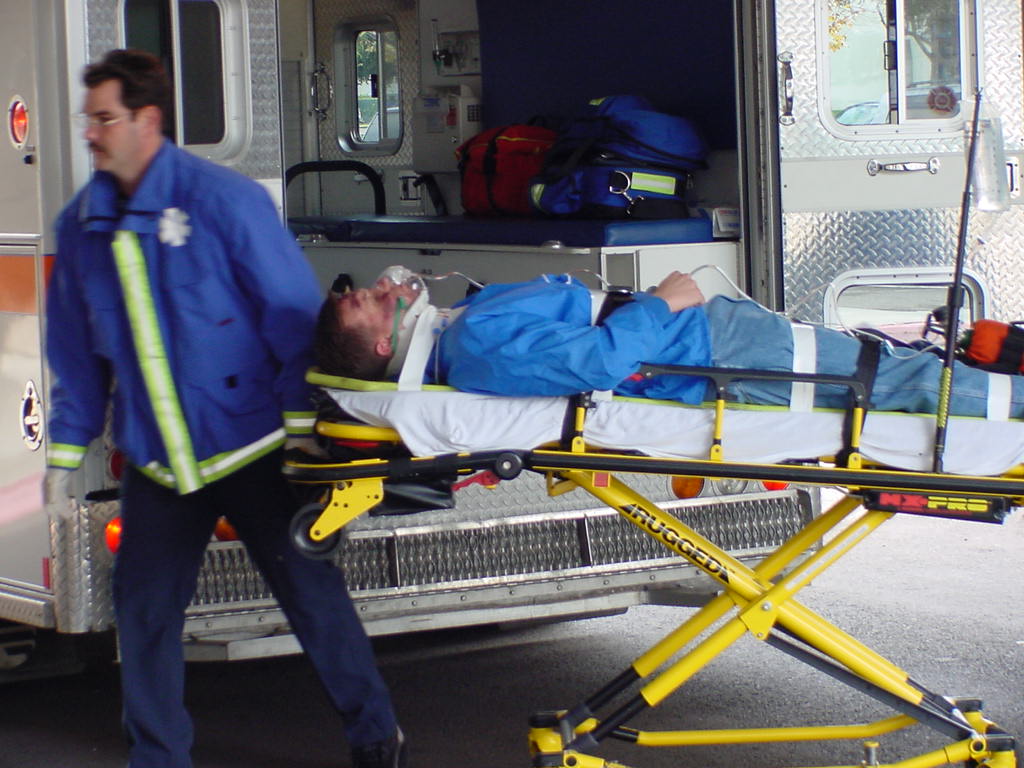 No one knows emergencies better than emergency medical technicians. While most other people run away from dangerous situations, they come running in to help save as many lives as possible. Below, you'll find a list of training topics that are required for most Emergency Medical Technicians.
OSHA Required Training

Bloodborne Pathogens OSHA Regulation: 1910.1030(g)(2)

First Aid OSHA Regulation: 1910.266 App B

HazCom / GHS OSHA Regulation: 1910.1200(h)

Emergency Evacuation OSHA Regulation: 1910.38(e)

Fire Extinguisher OSHA Regulation: 1910.157(g)

Personal Protective and Respiratory Equipment OSHA Regulation: 1910.132(f)
Industry Best-Practice Training

(Not required by OSHA)

Decontamination


Patient Safety


Hand Hygiene


Ergonomics


CPR & AED

Similar Job Titles
Injury Risk
Very Low
Low
Moderate
HIGH
VERY HIGH
Annual Injury Rate
Emergency Medical Technician Safety Tips
Quick Tip
EMTs not only deal with ill and sick people, but are also called to many different types of situations just in case. Sometimes these situations can become very dangerous. Having a good understanding of the signs of aggressive and unstable behavior will help you to properly evaluate any situation you are called out to.
No one knows emergencies better than emergency medical technicians. While most other people run away from dangerous situations, they come running in to help save as many lives as possible. With an extensive knowledge of medicine and the necessity to react as fast as possible, EMTs have to be prepared for anything. With so much information to learn and be thinking of constantly, it can be easy to let some basic safety procedures slip. As an EMT, safety in the community is your number one job, and the best way to make sure that you yourself are out of harm's way as much as possible is to keep reviewing the simplest steps you can take to protect yourself.

Be aware:
Survey the scene first. Look for any especially hazardous situations—especially something you feel you shouldn't engage in alone.
Look danger in the form of violence r debris on the ground. Move quickly to accomplish what needs to be done, but also be cautious.
Stay at a safe distance from any violent situations. Follow the instructions of any police officers present; never get in their way if they need to react to a situation with force.
Learn how to properly use a defibrillator, and make sure this along with any other portable equipment has been inspected and serviced.
Always consider the risk you are taking carefully. Never put yourself in a situation so dangerous that you are risking your own life.
Communicate with your coworkers. Being united as you go into a dangerous situation will help keep everyone safe.
Wear proper safety gear
Bright vests will help to make your presence known if you are working on or near a roadway.
Helmets should be kept in case you must enter an area where there is potential for falling debris.
Keep the appropriate gloves for any situation, including handling equipment and performing basic medical procedures.
When not on a call, keep all your gear together so you can easily grab it during an emergency call.
Limit Your Exposure
Always follow the basic guidelines that dictate dealing with bio hazardous waste and chemicals.
Put bio waste, sharps, and any other potentially hazardous chemicals in properly labeled receptacles.
Wear a mask when dealing with ill patients to limit the spread of germs and airborne disease.
Keep all equipment clean and sanitized to protect yourself and those you are helping.
Stay in shape and be properly rested before shifts. This will help you to keep your immune system strong.
Practice safe driving
Be on constant alert for other drivers that might not pay attention to sirens.
Even with a siren, use restraint when it comes to excessive speeds.
Make sure the ambulance or other emergency vehicle has been properly serviced and is in working order.
Have someone help you when putting the vehicle in reverse; a spotter will help you to avoid minor crashes or pedestrians.