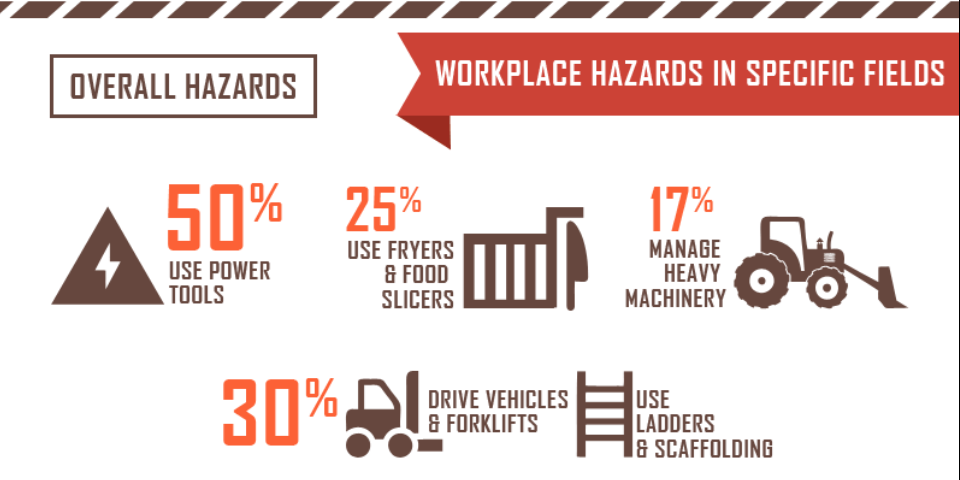 Workplace Safety Infographic: The Younger Face of Workplace Safety
As the workforce gets younger and younger due to baby boomers moving closer to retirement, we'll see major changes in workplace safety. The new generation needs just as much emphasis on the importance of workplace safety as generations before them.
The following infographic goes into specifics regarding the age of the current workforce and the rates of workplace injuries and deaths.

Share this infographic on your favorite social media outlet!
Or, embed this on your site! (Just copy and paste the code, we do ask that you include a short intro that links to us)