Training Lookup
Roofer Safety Training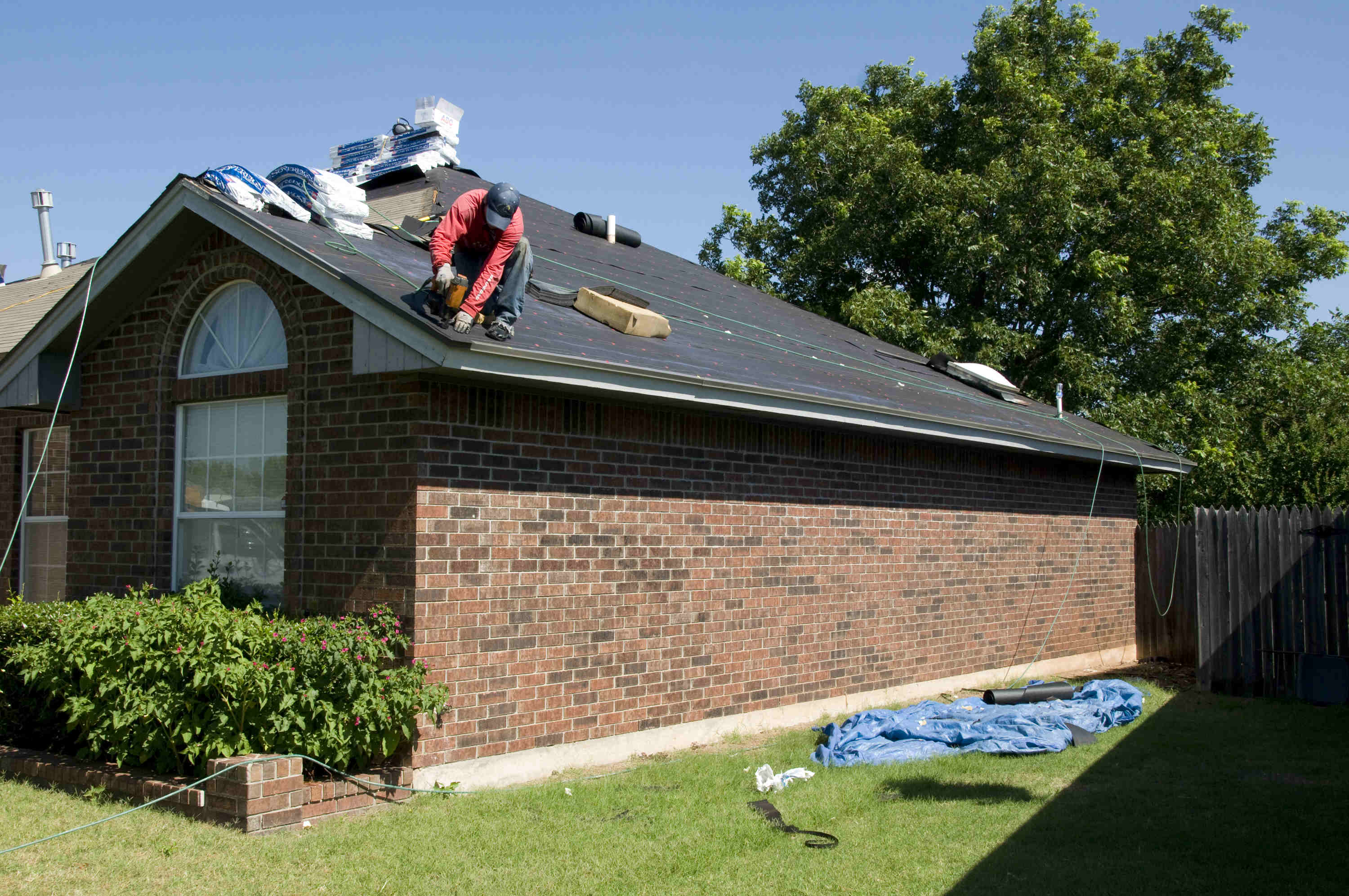 A roof is one of the most important parts of any home. It adds aesthetic value and protects people's considerable investment from inclement weather. Below, you'll find a list of training topics that are required for most Roofers.
OSHA Required Training

Fall Protection OSHA Regulation: 1926.503(a)

Ladder / Stairway OSHA Regulation: 1926.1060

Scaffolding OSHA Regulation: 1926.454

First Aid OSHA Regulation: 1910.266 App B

Personal Protective and Respiratory Equipment OSHA Regulation: 1910.132(f)
Industry Best-Practice Training

(Not required by OSHA)

Heat Stress


Hand, Wrist and Finger


Ergonomics


Slips, Trips and Falls

Similar Job Titles
Injury Risk
Very Low
Low
Moderate
HIGH
VERY HIGH
Annual Injury Rate
Roofer Safety Tips
Quick Tip
Some older homes might have insulation that contains the very dangerous chemical asbestos. If you think that you are working on roof that might expose you to asbestos, alert your supervisor immediately and suspend work. The masks you use normally might not be enough to protect your lungs from this hazard.
A roof is one of the most important parts of any home. It adds aesthetic value and protects people's considerable investment from inclement weather. As a roofer, you have the dangerous, but important job, of making sure that this piece of the home is properly installed. Installing a roof involves climbing to dangerous heights, using heavy equipment, and working well with your co-workers. There is plenty of room for error, such as falls, injury from faulty machinery, improper use of tools, and long-term effects of manual labor. That's why it is especially important for roofers to consider safety concerns at all times. Keeping your eye out for potential danger and refreshing your knowledge of what to do in an emergency will make your roofing jobs more efficient and much, much safer.

Stay Organized
Keep all tools organized. Know where your tools are at all times. Don't let them get out of your site or strung out across the lawn where children or pets might pick them up.
Roofing leads to a huge mess, and messes mean the potential for accidental falls or covering up dangerous objects on the ground. Try to limit these hazards as much as possible by quickly clearing debris and clutter away during a roofing job.
Communicate with your co-workers. Make sure they are aware of exactly what you are doing at all times so that they can help you.
Know the location of a nearby fire extinguisher and how to use it effectively.
Have a first aid kit on site in case of minor emergencies.
Wear the proper protective equipment at all times.
Masks will protect your breathing from harmful dust and debris, like dry wall particles, lead paint fumes, and other elements that can cause serious respiratory illness. Only use approved masks that are strong enough to filter out these industrial grade chemicals.
Always wear gloves and have the right gloves for the right job. Use only insulated gloves when using electrical equipment.
Wear bright Colored vests. With all the debris flying around during a roofing job, this bright color will help you to stand out, alerting people to your precarious location.
Always wear steel-toed boots. Never wear an open-toed shoe onto a roof. They won't help you to get the traction you need to keep your balance at such a height.
Tool Safety
Never use a tool that has a frayed power cord.
Use the right tool for the right job to avoid over exerting yourself and the equipment.
Fall protection is one of the most important things on any construction site.
Double check scaffolding before using it. Scaffolding should be properly assembled and have a stable base to ensure maximum support.
Always stay within the recommended weight limit for scaffolding when taking tools and supplies up to a roof.
Be cautious when working on a roof, don't make sudden movements.