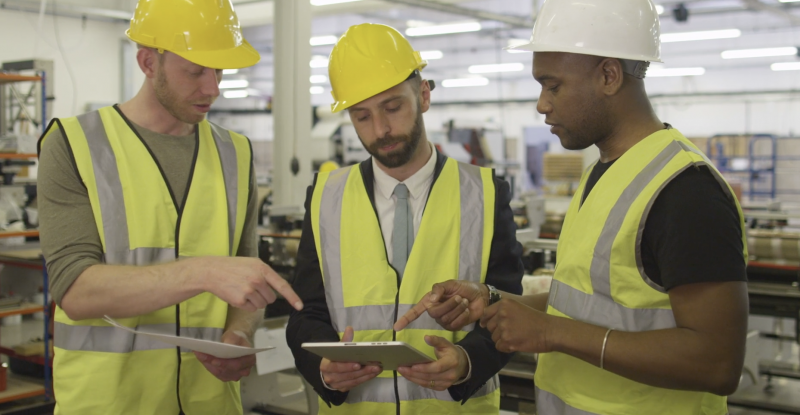 What PPE should I use for the job? – Conducting a Hazard Assessment
What is PPE?
PPE otherwise known as Personal Protective Equipment is the safety equipment worn to minimize the risk of exposure to hazards or injuries on the job site.
Personal Protective Equipment can include:
Head Protection –

Hard Hat (Class A, Class B, Class C), Bump Hat

Hearing Protection –

Earmuffs, Single-use Earplugs, Molded or Pre-formed Earplugs

Eye Protection –

Goggles, Laser Safety Goggles, Welding Shields, Safety Spectacles, Face Shields

Respiratory Protection – A

ir-line, Half Face, Full Face, Disposable

Body Protection –

Aprons, Bodysuits,

Vests,

Treated Wool and Cotton, Duck, Disposable Suits, Leather, Neoprene, Rubber Fabrics, Plastic

Hand and Arm Protection –

Gloves (synthetic, fabric, coated fabric, leather, nitrile, aramid, butyl, aluminized, neoprene, and latex)

Foot and Leg Protection –

Leggings, Safety Shoes, Foundry Shoes, Electrically Conductive Shoes, Electrical Hazard Safety Toe Shoes, Combination Foot and Shin Guards, Metatarsal Guards, Toe Guards
PPE is used to provide protection against workplace hazards and should be used simultaneously with administrative controls, engineering controls, and workplace safety practices. Employers and employees should not solely depend on PPE for protection, good work practices will decrease incidents and near-misses.


Job Site Hazard Assessment
It's up to the employer to conduct a "hazard assessment" of the work environment to determine the right type of PPE for the job. This crucial step will identify the potential physical or health-related hazards that are present in the workplace. A hazard assessment must be completed for each work area and certified in writing.
Getting Employees Involved
It's imperative to involve employees when conducting the hazard assessment survey. Any employee that is affected in each work area should understand what the survey is, why it's being carried out and what procedures are being evaluated. In turn, employees can help review the survey and identify any missing tasks.
Reviewing Past Data
Any prior illnesses, injuries, and even near-misses from workplace reports should be reviewed. That documented data is beneficial in understanding what procedures should be reevaluated and what areas can use improvement.
When reviewing these reports, pay attention to any trends.
Is there a work area that seems to have a higher rate for accidents?

Is there a type of injury that occurs more often than others?
Starting the Workplace Walkthrough
A walkthrough survey will be an up-close observation of each work process in action.
The employer will take notes and observe:
The layout of the workplace

Location of the employees during their work process

Work operations

Potential hazards during operations

What PPE is being used and the location of use

What devices or equipment is being used that requires PPE
During the walkthrough survey, employers will also develop a list of potential hazards that occur during job performance.
The following are the basic workplace hazard categories:
Biologic – bodily fluids, bacteria, molds, etc.

Chemical – gases, vapors, liquids, etc.

Impact – falling/flying objects

Compression – roll-over or pinching objects

Harmful Dust – grinding, sanding, chipping etc.

Penetration – sharp objects that could pierce

Heat/Cold – extreme temperature changes

Light (optical) radiation – welding brazing, UV/IR/light, etc.
It's important to recognize what a potential workplace hazard looks like.
The hazard assessment survey will have you look out for:
Sources of electricity

Types of chemicals used

Sharp objects that could poke, puncture, stab, or cut

The potential for falling or dropping objects

Biologic hazards (blood or other infected material)

High temperatures that could result in burns, eye injuries, or fire

Sources of harmful dust

Sources of motion (machines or processes where movement may exist that could result in impact between personnel and equipment)

Sources of light radiation (welding, cutting, brazing, heat treating, furnaces, high-intensity lights, etc.)
After the site survey is completed the results are analyzed to understand what corrective measures need to be taken for each area and if new PPE should be required. When selecting PPE, it's best practice to select equipment that has a greater level of protection than the minimum required.
Job Site Hazard Reassessment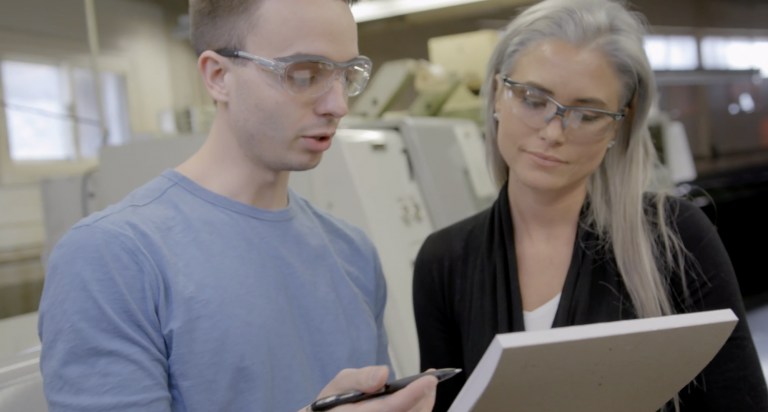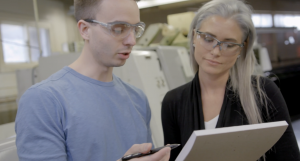 Hazard reassessment is done periodically when there are changes in workplace conditions, equipment, or operating procedures that can affect occupational hazards. The employer is responsible for keeping all hazard assessment records up-to-date and readily accessible for all employees.
This reassessment should include recorded injury or illness reports to isolate any areas that need improvement.
Documentation is required through a written certification that has the following information:
Name of the person certifying the reassessment

Date of the reassessment

Identification of the workplace evaluated

Identification of the document certifying completion of the hazard assessment
After the survey, if there is a change in the type of PPE being used for that area then the employer is required to train employees again.
Employees should be trained on:
When PPE is necessary

What PPE is necessary

How to properly wear and adjust PPE

The limitations of the PPE

The proper care, maintenance, and disposal of the PPE
Trained employees must demonstrate an understanding of the training and the PPE they need to use to perform their job functions.
Need a little help with training? PPE: Are You Covered will help train employees on OSHA 1910.132. This covers the general knowledge that employees are required to know and understand about PPE and its uses.  
Take a look at PPE: Are You Covered Here