Nearly $1.5M in fines for 2 worker deaths in unprotected 12-foot deep trench
Imagine this: You're working in an unprotected trench when, not only does it collapse but a nearby fire hydrant instantly floods the excavation with water. Two men met their deaths in Boston that way, and now their employer faces a seven-figure fine.
OSHA has fined Atlantic Drain Service Co. Inc. $1,475,813 for 18 willful, repeat, serious and other-than-serious violations.
On Oct. 21, 2016, Robert Higgins, 47, and Kelvin Mattocks, 53, were part of a crew excavating a trench in Boston. When soil gave way in the trench, a nearby fire hydrant collapsed into the hole, quickly filling it with water. The water mixed with the clay-like soil, trapping Higgins and Mattocks within seconds below the rising water, killing them.
Read Full Article At Safetynewsalert.com
Related Training DVDs:
Trenching and Shoring Safety in Construction Environments Safety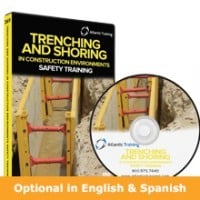 Understand the hazards that can be encountered in trenching work as well as the OSHA regulations.
View Product
The Competent Person and Soil Classification Training Video
The Competent Person and Soil Classification program focuses on competent person and soil testing.
View Product
Trenching & Shoring Safety Basics For Field Personnel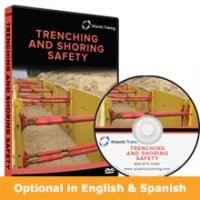 Developed specifically for those persons actually working in or around trenches, excavations. View Product