Is Your Company Ripe for a Serious Injury?
The absence of injuries does not denote the presence of safety. In fact, a series of near misses indicates a problem in your safety management. Here are some important safety factors that identify whether your shop is at heightened risk of a serious injury or fatality.
Unlike others in your industry, you've never had a fatality at your location and you've gone years without a recordable injury. Are you good or just lucky?
Read Full Article At Fabricatingandmetalworking.com
Related Training DVDs:
Job Safety Analysis Pro Active Planning Training Video & DVD

A way of planning ahead, a way to spot problems before they become accidents and cost lives or effect the companies bottom line. View Product
Pro Active Safety Attitudes Target Zero Training Video & DVD

Help your facility reach for the highest safety standards and aim for zero accidents at work. View Product
Job Hazard Analysis Training Video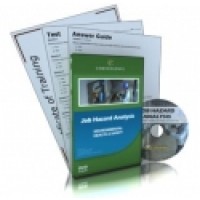 This course provides a basic guidelines for performing a proper job hazard analysis (JHA) in a variety of industrial workplaces. View Product