FDA Proposed Ban on Powdered Gloves
The U.S. Food and Drug Administration is proposing a ban on most powdered gloves used in the country.
The ban, which would cover powdered surgeon's gloves, powdered patient examination gloves and absorbable powder for lubricating a surgeon's glove, would remove powdered gloves from the marketplace.
The FDA says the risks associated with using powdered gloves are "unreasonable and substantial" and can't be mitigated by changing labeling.
Read Full Article At Ehstoday.com
Related Training DVDs:
Safety Orientation For Healthcare Preparation Meets Opportunity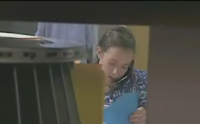 As a healthcare professional, you know that your patients continually rely on you for their health and safety – but what about your own? View Product
Hand Hygiene For Hands That Care Training Video & DVD
Recognize the importance of keeping our hands free of infectious microorganisms, but statistics indicate we're not following through in practice. View Product
Infection Control Essentials Every Action Counts Training Video
Give them a complete and detailed anti-infection system with this video program. View Product