Jose Melena was loading tons of tuna into industrial ovens at Bumble Bee Foods when any worker's worst nightmare occurred — he got trapped inside and the massive pressure cooker was turned on.
Melena's grisly death in a 270-degree oven three years ago led to a $6 million agreement by Bumble Bee on Wednesday to settle criminal charges in what Los Angeles District Attorney Jackie Lacey said was the largest payout in a California workplace-violation death. The sum was four times greater than the maximum fines the company faced.
"This is the worst circumstances of death I have ever, ever witnessed," said Deputy District Attorney Hoon Chun, who noted that he had tried more than 40 murder cases over two decades. "I think any person would prefer to be — if they had to die some way — would prefer to be shot or stabbed than to be slowly cooked in an oven. "
Melena, 62, perished at the seafood company's Santa Fe Springs plant after a co-worker mistakenly believed he was in the bathroom and loaded six tons of canned tuna into the oven after he had stepped inside.
The company didn't have safety procedures that would have required the equipment be turned off with an employee inside or provide an escape route or a spotter to keep watch with a worker in a confined space, Hoon said.
In a rare prosecution of a workplace fatality, Bumble Bee, its plant Operations Director Angel Rodriguez and former safety manager Saul Florez were each charged with three counts of violating Occupational Safety & Health Administration rules that caused a death.
Each party reached a different plea agreement Wednesday in Los Angeles Superior Court.
Read Full Article At Ehssafetynewsamerica.com
Related Training DVDs:
Job Hazard Analysis Training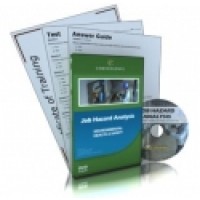 Provides a basic guidelines for performing a proper job hazard analysis (JHA) in a variety of industrial workplaces. View Product
Safety and Health Advanced Training
Covers more advanced guidelines and best practices for safety in a variety of industrial workplaces. View Product
Job Safety Analysis Pro Active Planning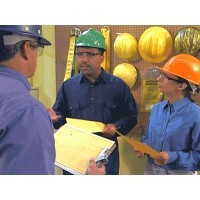 Job Safety Analysis (JSA) is a way of planning ahead, a way to spot problems before they become accidents and cost lives or effect the companies bottom line. View Product