Where There's Smoke . . .
Being a firefighter was all I thought about when I was a kid; little did I know about the dangers associated with the fire and rescue profession. Many people in the fire service today probably feel the same way. The training and awareness that you acquire as you grow into your career as a firefighter give you a better understanding of the dangers, but there are still lingering hazards we might forget.
Smoke, for example—not unseen but hiding in places you can't see. When firefighters encounter a heavy fire and smoke situation, we wear a self-contained breathing apparatus (SCBA). We know the air is unbreathable. But it's after the heavy fire is knocked down when the unseen hazards will remain, keeping firefighters in harm's way.
Read Full Article At Ohsonline.com
Related Training DVDs:
Fire Prevention in Healthcare Facilities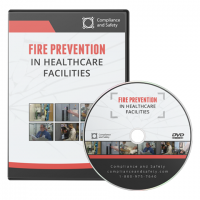 Looks at how fires start, reviews steps that can be taken to help prevent fires and discusses what employees should do in case of a fire emergency. View Product
Fire Extinguisher Training Video on DVD
Covers the usage of various types of fire extinguishers, including general ABC fire extinguishers and industry specific fire extinguishers. View Product
JJ Keller Fire Prevention & Response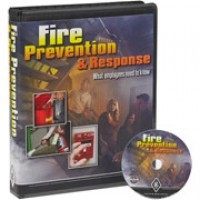 Covers: Characteristics of fire, and the fire tetrahedron, workplace fire prevention methods, spotting and eliminating fire hazards, & more. View Product