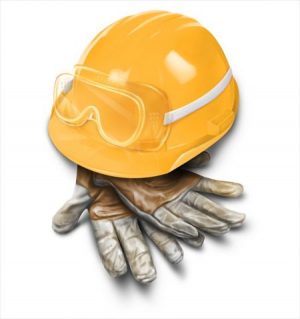 Safety 'Winds of Change' to Put on Your Radar in 2017
The "winds of change" seem to be howling pretty loudly already in 2017, and the same can be said in terms of workplace safety, where we can expect to see some emerging safety trends, OSHA regulation updates, and new methods of safety promotion — all of which are expected to contribute to the ease and convenience of not only staying compliant, but also to the reduction of tragic and costly occupational injuries.
Final Rule Issued to Improve Tracking of Workplace Injuries and Illnesses
According to OSHA, provisions call for employers to electronically submit injury and illness data that they already record. OSHA hopes that making occupational injury and fatality cases immediately available and visible to employers and employees across the country will influence them to take further safety measures. This has gone into effect as of Jan. 1, 2017, and "establishments with 250 or more employees in industries covered by the recordkeeping regulation must submit information from their 2016 Form 300A by July 1, 2017," OSHA states.
Greater Focus on Employee Health and Wellness
states that emerging research showing the negative effects of employee stress on a business will create a greater focus on employee mental health and wellness in the upcoming new year. It is estimated that stress-related health care and missed work costs a collective $300 billion to businesses each year.
Greater Focus on Diversity and Inclusion
Due to societal demographic trends, a greater focus on diversity and cultural competency training will be a main area of focus for U.S. business in 2017. Research shows that ethnically diverse companies were 35 percent more likely to financially outperform the national industry average, and companies with gender diversity were 15 percent more likely to financially outperform the national average.
Trump's Executive Order
On Jan. 30, President Trump signed an executive order mandating that federal agencies eliminate two safety regulations for each new one that is introduced. The intent is that it will help small business owners expand their businesses without major interference by government agencies, however, it has received criticism that it may create greater ease for large corporations to take advantage of employees by compromising safety to cut costs. At this point, it's unclear how the executive order will impact government safety mandates in the upcoming year.
Shift from Traditional to Digital Safety Training
Workplace safety training DVDs, VHS tapes, CD-ROMs, and other traditional means of training are becoming less popular as more companies are shifting to online safety education in an effort to increase efficiency and drive engagement. Engagement, being a critical factor in the retention of safety education, is emphasized through the interactive characteristics of online safety classrooms. Despite the ease, convenience, and cost-effectiveness of online safety training, there is still skepticism about whether or not it's more effective than on-site training. We'll see these two training formats being the most prominent, even partnering up to provide a hybrid, engaging safety education experience.
It's no secret that just about every area of life is unpredictable, and workplace safety is no exception. Regardless of the vehicles that will be employed in 2017 to reach our greater goals of occupational health and safety, we must still exercise our responsibility of keeping ourselves, our employees, and our workplaces free from potential harm.
This article was written by Mikaela Delia but originally appeared on OHSOnline.com