Safety – Just a Few Bad Apples
I hear stories everyday about presenters and trainers in the risk and safety space peddling simplistic snake oil as the pathway to success. Often the idea being presented is based on a kernel of something good but then extended out to be something quite dangerous. Unfortunately the safety industry is susceptible to a host of simplistic seductions because the industry is characterized by checklist thinking not critical thinking. This is perpetuated by a WHS curriculum that indoctrinates the safety industry into a narrow banded worldview that doesn't countenance disciplines that foster critical thinking.
An example was relayed to me yesterday about a consultant presenting in an organization stating that poor safety was about 'bad apples'. If we can only weed out the 'bad apples' then organisations would be safer.
Read Full Article At Safetyrisk.net
Related Training DVDs:
Safe Behavior – No Regrets Training Video & DVD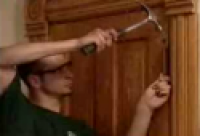 Teaches workers to analyze everyday choices and actions so they can learn how to positively affect workplace safety. View Product
Bad Apples: How to Deal with Difficult Attitudes Video & DVD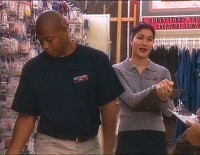 Helps employees to recognize the characteristics of rotten attitudes and sort out the problems they cause. View Product
Behavior-Based Safety Training Module 2: Make the Right Decision
Explains the theory behind behavior-based programs and their part in making the system work. View Product