Are OSHA's Penalty Increases Against the Law?
What happens when two federal laws regarding OSHA penalties conflict with each other?
That's a question that the courts may have to take up.
Travis Vance, an attorney with Fisher Phillips who deals with OSHA and MSHA matters, writes in the firm's blog that the recent penalty increases may not be valid.
First, some background.
In 2015, Congress passed legislation allowing various federal agencies, including OSHA, to increase their maximum penalties for inflation. In OSHA's case, a one-time catch-up was allowed, because the last time OSHA penalties were increased was in 1990.
Read Full Article At Safetynewsalert.com
Related Training DVDs:
Introduction to OSHA Training Video & DVD
Discusses the rights and responsibilities employees and employers have under OSHA and how the agency enforces its regulations. View Product
Pro Active Safety Attitudes Target Zero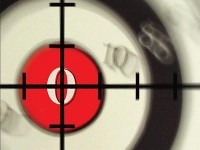 Help your facility reach for the highest safety standards and aim for zero accidents at work. View Product
Why OSHA Is Important To You? Video
This video is designed to teach you why OSHA is as important to you as a worker. View Product