North Grafton manufacturing plant faces $145K in OSHA fines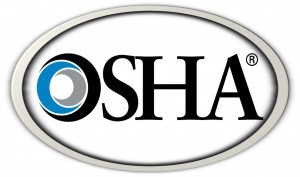 U.S. Department of Labor | Dec. 8, 2015
Wyman Gordon employees exposed to mechanical and electrical hazards
North Grafton manufacturing plant faces $145K in OSHA fines
Employer name:
Wyman Gordon Co., 244 Worcester St., North Grafton, MA 01536
Citations issued: On Dec. 4, 2015, the U.S. Department of Labor's Occupational Safety and Health Administration cited Wyman Gordon for three repeat and 10 serious violations of workplace safety standards at the aerospace parts manufacturer's North Grafton manufacturing plant.
Investigation findings: OSHA's Springfield Area Office performed an inspection in response to a complaint regarding workplace safety at the plant. The inspection identified several new and recurring hazards. The latter included electrical panels damaged by forklifts, blocked access to electrical panels, as well as failure to adequately guard band saws and a milling machine to ensure employees did not come into contact with the machines' operating parts. OSHA had previously cited Wyman Gordon in 2013 and 2011 for similar hazards at this plant and at one in Cleveland, Ohio.
Newly identified hazards included inadequate emergency exit signage; blocked access to fire extinguishers; slip, trip and fall hazards; damaged insulation on electrical cords; exposed electrical conductors and employees not wearing seat belts while operating powered industrial trucks.
Proposed penalties: $145,600
Quote: "These conditions expose plant employees to the hazards of electric shock, lacerations, amputation, slips, trips, falls, struck-by and crushing injuries and prevent them from quickly exiting the workplace in the event of an emergency. Wyman Gordon must take prompt, effective and ongoing action to correct these conditions and prevent them from happening again," said Mary Hoye, OSHA's area director for central and western Massachusetts.
Link to citations: Here*.
Next steps: Wyman Gordon has 15 business days from receipt of its citations and penalties to comply, meet with OSHA's area director, or contest the findings before the independent Occupational Safety and Health Review Commission.
To ask questions, obtain compliance assistance, file a complaint, or report amputations, eye loss, workplace hospitalizations, fatalities or situations posing imminent danger to workers, the public should call OSHA's toll-free hotline at 800-321-OSHA (6742) or the agency's Springfield Area Office at 413-785-0123.
Related Training DVDs:
Electrical Safety Training Video on DVD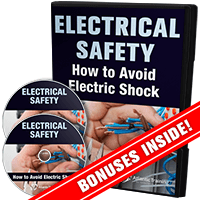 Reminds employees about electrical hazards they may face in their jobs, and provides the information they need to work safely. View Product
Machine Guard Safety Training Video & DVD
Designed to help employees understand the dangers of working with machinery and how those risks can be minimized. View Product
Slips, Trips & Falls Training Video
 Shows employees the situations that can lead to slips, trips and falls, and what they can do to avoid or prevent these accidents. View Product