Feds, State of New Mexico Announce $143 Million Price Tag for Mine Cleanup
The Department of Justice (DOJ), EPA and the state of New Mexico have reached a settlement with Chevron Mining Inc. (CMI) requiring $143 million in cleanup work at the Chevron Questa Mine Superfund site near Questa, N.M.
As part of the settlement, the company will perform a pilot project to cover about 275 acres of the tailing facility where mine waste or "tailings" are stored, operate a water treatment plant and install groundwater extraction systems. CMI will also pay over $5.2 million to reimburse EPA's past costs for overseeing cleanup work at the site.
"This settlement will advance substantial cleanup work at the Questa site, and require actions to prevent future contamination of the Red River," said Assistant Attorney General John C. Cruden for DOJ's Environment and Natural Resources Division.
Read Full Article At Ehstoday.com
Related Training DVDs:
Environmental Awareness Training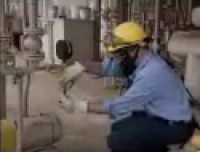 Uses a variety of industrial settings to clearly summarize the many facets of complying with environmental law. View Product
EPA Risk Management A Shared Responsibility
Focuses on how companies should go about preventing and preparing for accidental hazardous releases in their facility. View Product
Hazard Communication for Mining Training
Provides important information on MSHA's HazCom standard and how it relates to the new Globally Harmonized System (GHS). View Product