Fall Protection Leads OSHA's 'Top 10' List of Cited Violations
Anaheim, CA – For the sixth year in a row, Fall Protection (1926.501) is the most frequently cited OSHA standard, the agency and Safety+Health magazine announced Tuesday at the 2016 NSC Congress & Expo.
Patrick Kapust, deputy director of OSHA's Directorate of Enforcement Programs, and Tom Musick, associate editor for S+H, presented the preliminary data for fiscal year 2016, which ended Sept. 30.
"The Top 10 gives employers a place to start for finding and fixing hazards," Kapust said during the presentation.
Read Full Article At Safetyandhealthmagazine.com
Related Training DVDs:
Fall Protection Training Video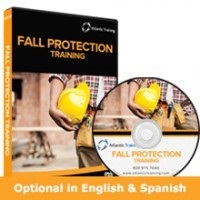 Provides information on the various types of fall protection, when and how to use the protective equipment with emphasis on safety. View Product
HAZCOM (GHS) in Industrial Facilities
Covers: GHS Safety Data Sheets and container labels, toxins, corrosives and irritants, flammables, combustibles and gases, & more. View Product
Suspended Scaffolding Safety in Construction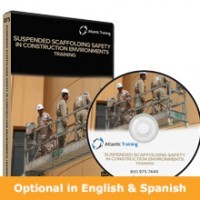 Helps employees understand the dangers of working with scaffolds, and how these risks can be minimized. View Product