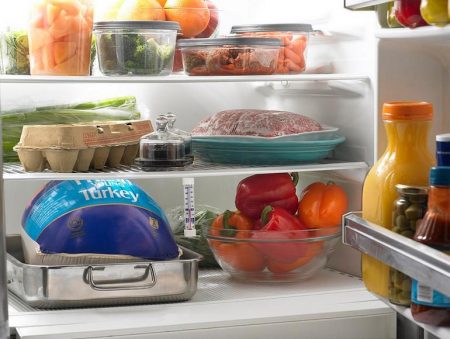 5 Ways to Eat Healthier
Depending on New Year's resolutions to lose weight isn't a way to rationalize poor eating habits, according to the American Heart Association.
In anticipation of the upcoming holiday season, the American Heart Association (AHA) is kicking off a month-long campaign to encourage people to make healthier choices.
The AHA has designated November as Eat Smart Month in an effort to publicize eating healthier at upcoming parties and gatherings.
"We often rationalize poor eating habits over the holidays with the promise of New Year's resolutions, but half of the weight people gain this time of year tends to stick around at least until summer," said Jo Ann Carson, PhD., professor of clinical nutrition at the University of Texas Southwestern Medical Center in Dallas and chair of the AHA's Nutrition Committee.
Read Full Article At Ehstoday.com
Related Training DVDs:
Wellness and Fitness Training Video & DVD
Provides employees with the information, understanding and inspiration they need to achieve the benefits of a healthier lifestyle. View Product
Employee Wellness Taking Care Of You
Covers health screenings, smoking, drug and alcohol abuse, vaccinations, diet, exercise, shift work and more. View Product
Employee Wellness A Way Of Life Training
Explores the concept of wellness and shows practical, every day steps employees can take towards attaining wellness. View Product