OSHA has released a fact sheet covering the required training topics for the new GHS chemical labeling training requirements. It covers the minimum required topics for training that must be completed by December 1, 2013. Failure to complete training by the deadline can result in penalties up to $7,000 for first-time violations and up to $70,000 for repeat violations.
You can download the fact sheet in PDF form from the OSHA website here.
Purchasing a GHS training DVD is a highly cost efficient way to train your workforce on OSHA's new GHS training requirements. All 3 videos below were produced in 2012 and were created to help businesses comply with the GHS training requirements.
Recommended GHS Compliance DVDs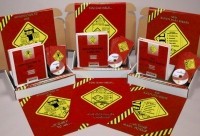 This
3-DVD GHS Compliance Mega-Pack
includes all 3 GHS training DVDs: "Introduction the GHS", "GHS Safety Data Sheets", and "GHS Container Labeling."
View Product
JJ Kellers "
HazCom GHS: What You Need To Know
" helps you comply with the initial and refresher training requirements of the Hazard Communication Standard (29 CFR 1910.1200) and applicable GHS requirements.
View Product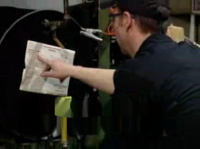 Summits "GHS Globalize Your Communication" DVD covers what is the GHS, GHS labels, safety data sheets, and ensures your workers understand how to identify hazardous chemicals and handle them safely.
View Product